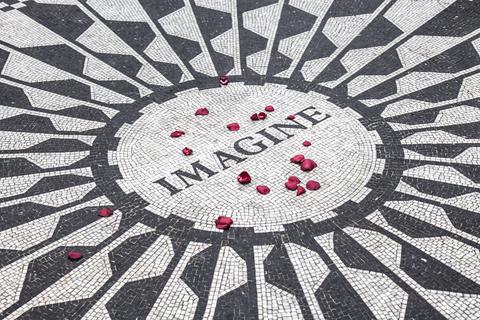 Living Inspired
What is inspiration? An inspiration is the action or power of moving the intellect or emotions. Profound stuff! So, why not live your life seeking it wholeheartedly...surrounding yourself with it? 
We are all inspired in different ways, by different things, through different people, and at different times. Inspiration is all around you and can appear at a moment's notice. Let's explore how to engage your inspired self. 
Finding Inspiration
If you read a book, you may feel inspired to journal. If you see a person helping an elerly person at the grocery store, you may feel inspired to donate to a charity at checkout. If you go to a museum, you may feel motivated to create an authentic piece of artwork. If you read your corporate values while at work, you may feel inspired to be a better corporate citizen. If you read an inspirational quote, you may be compelled to be a better family member or love more fully. The possibilities are endless. 
Step 1: Be an Inspirational Explorer
Inspiration looks and feels different for everyone. Figure out what ignites you. Focus on what makes you passionate. Embrace the challenge to be inspired. Explore with enthusiasm each and every day! 
Step 2: Seek Silence
In order to become inspired, you need to observe your surroundings. Quiet your mind!   Let it wander from thought to thought based upon what you see, hear, or read. Silence can spark an inspirational moment or the desire to create one. Instead of texting with your friend, making a phone call or checking social media, STOP, breathe, and be aware of your surroundings. 
Step 3: Listen to You
Tap into your emotions about how you feel as life happens. Identify what excites you physically, mentally, and spiritually.  Once you identify this, build a library (on your phone or in a journal) to tap into for inspiration. 
Step 4. Remain Vigilant
Look around! Inspiration is everywhere. Pay attention. Listen to all of your senses. Your life is providing inspiration each and every moment. Keeping yourself inspired requires commitment. Stay alert!
Step 5. Take Action
The moment you feel inspired, act upon it immediately. Don't wait a minute, day, or week to get started. Procrastination will only stifle you from living inspired. Surround yourself with that which stimulates a sudden idea or elicits an emotion.
So...
Don't you want to maximize the excitement of your mind and emotions to the highest levels? Staying inspired is a choice. Stimulate your mind and soul. Get creative and fill your life with inspirational "tools", such as books, pictures, art, and music. Carve out time and even create a special space dedicated to bringing out your creativity, originality, and individuality.  It's time to celebrate the power of inspiration!
---