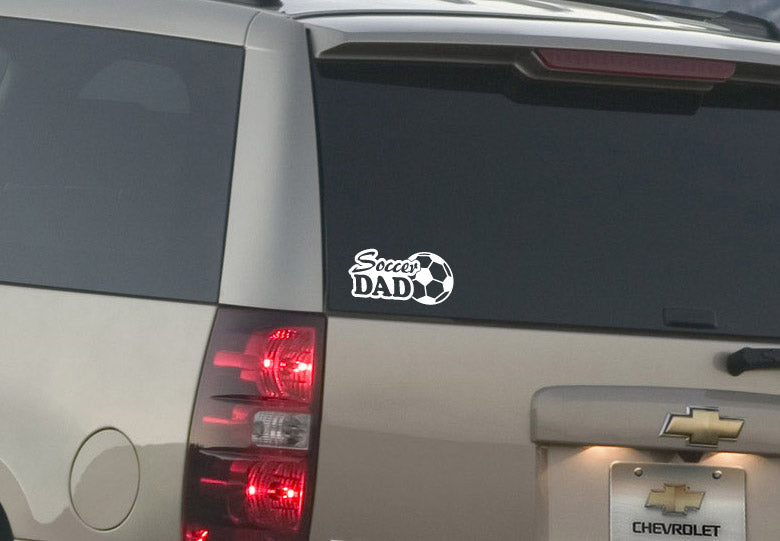 Soccer Dad Decal
Oracal651 Vinyl | In stock
Celebrate your love for your little (or big) athlete. Go Team!

Your decal will measure 5" high x 7" wide.

Are you a team parent or coach? Raise funds for your team by selling decals. Pricing adjusts with the quantity ordered so that your team raises the money necessary to create a winning season. Click here and send us details about what you're looking for.