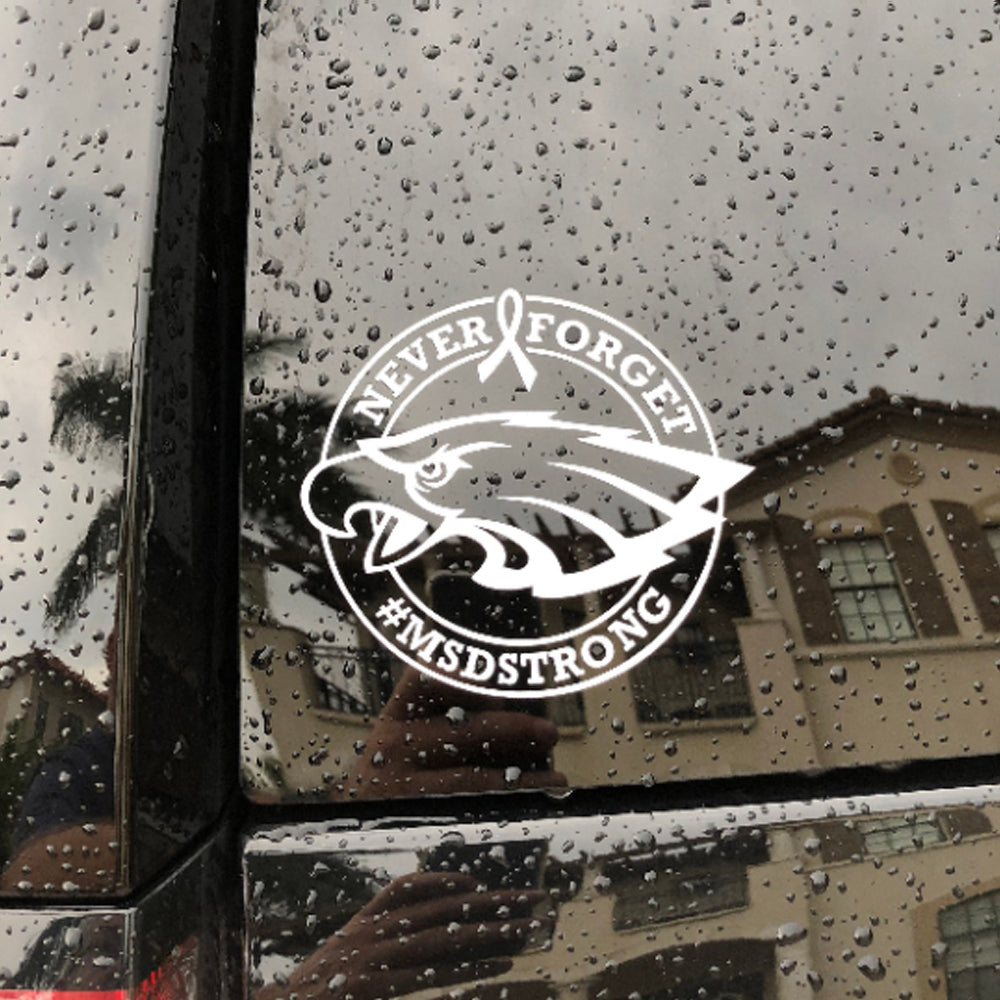 Marjory Stoneman Douglas Car Decal, MSD Strong
Oracal651 Vinyl | In stock
Our house is home to a survivor of the MSD school shooting. Our community is still healing. Lives have been forever changed. Show support for recovery and generate awareness of why we as a society must ensure that children are safe in our schools and beyond.

Decal will measure 3.5" high x 3.5" wide. 
For a custom sticker relevant to a cause dear to you, please click here to submit a request. And, thank you for supporting ours!