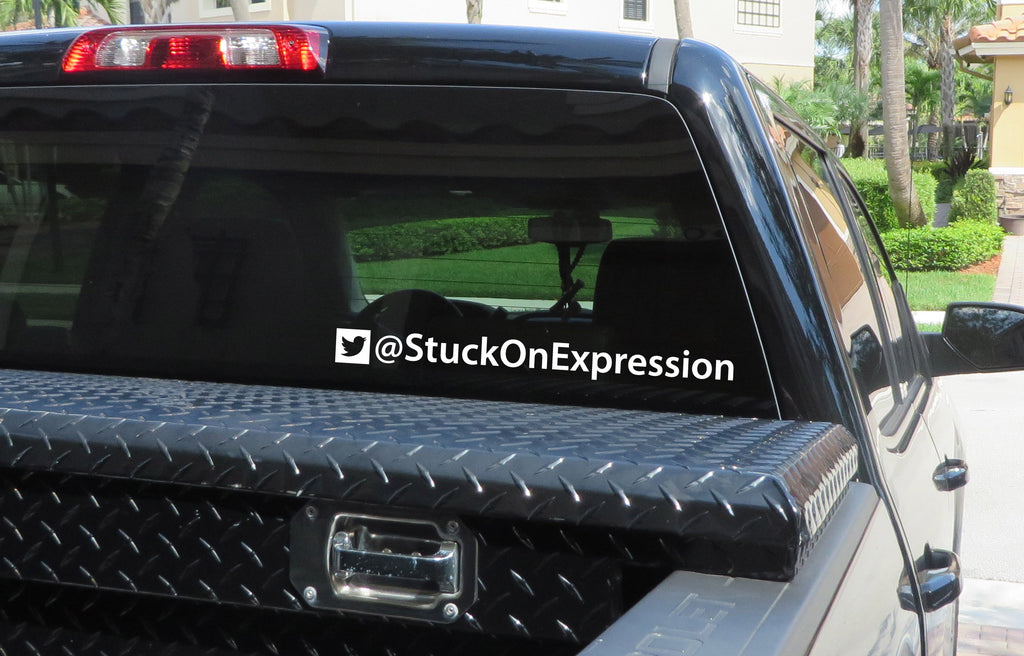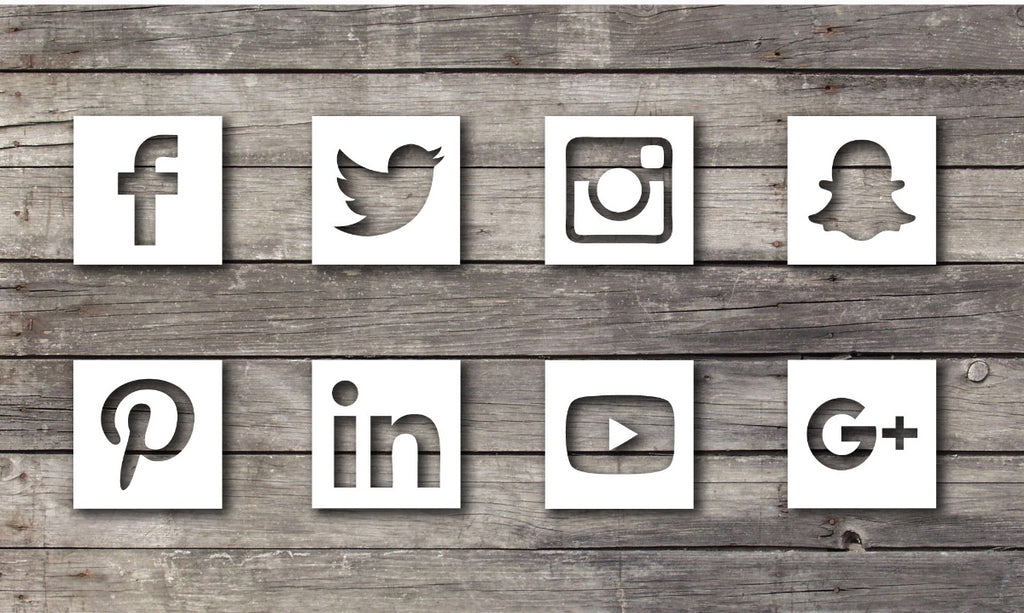 Custom Vinyl Social Media Decal
Oracal651 Vinyl | In stock
Advertise your business without putting a dent into your Marketing budget. Create a bulletin board right on your car or store window by sharing your social media information for Facebook, Instagram, Pinterest, Snapchat, etc.

Each web URL measure about 1.45" high and includes up to 45 characters. Orders include a set of 8 decals.

Easy to apply and remove when you want to switch it up. Application instructions are included with your order. Stickers made for one-time use, so simply peel off and toss when you are ready for a new look.

Note: Vinyl is NOT compatible with all wall/paint types. Decals are recommended for smooth or lightly textured surfaces for best results.

Do not see the size, color and/or font that you're looking for?
Click here to submit a custom request.

Have a design in mind you need help creating?
Click here to contact us for FREE graphic design.