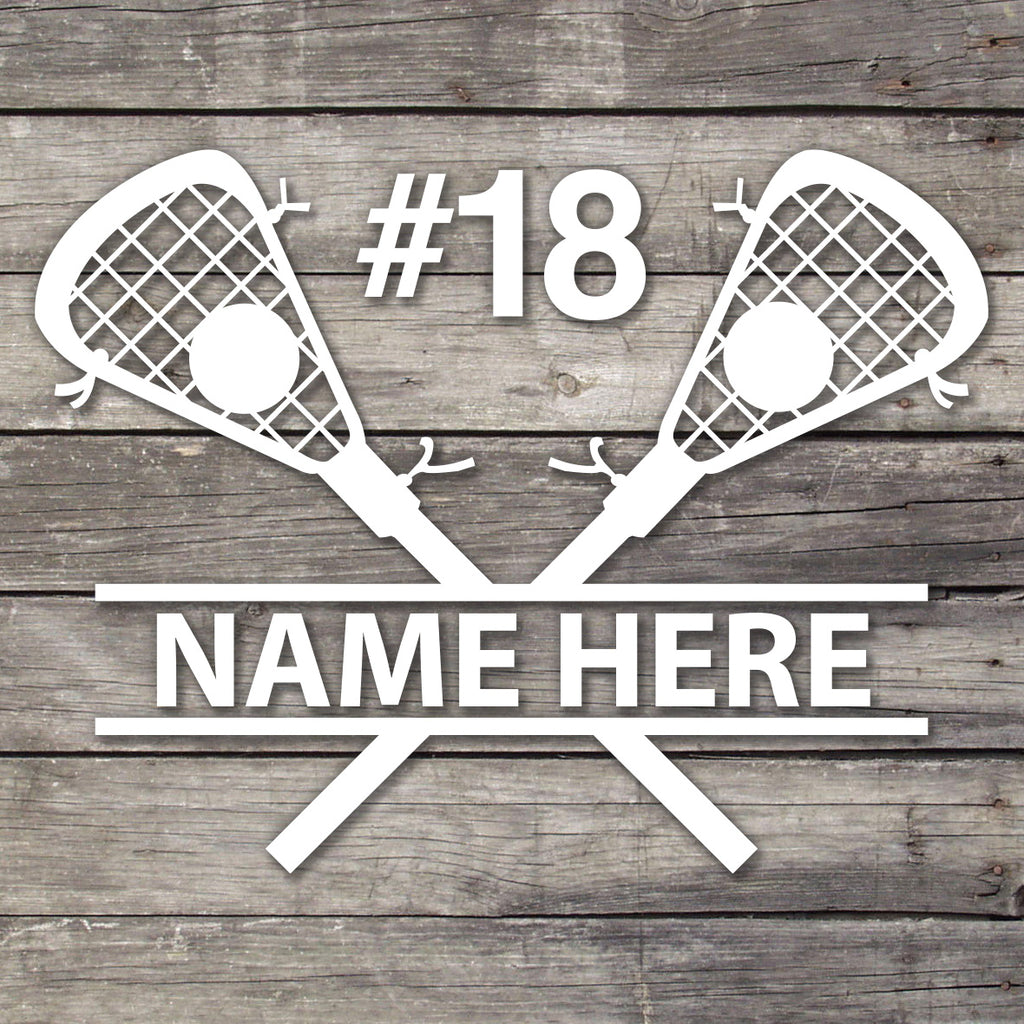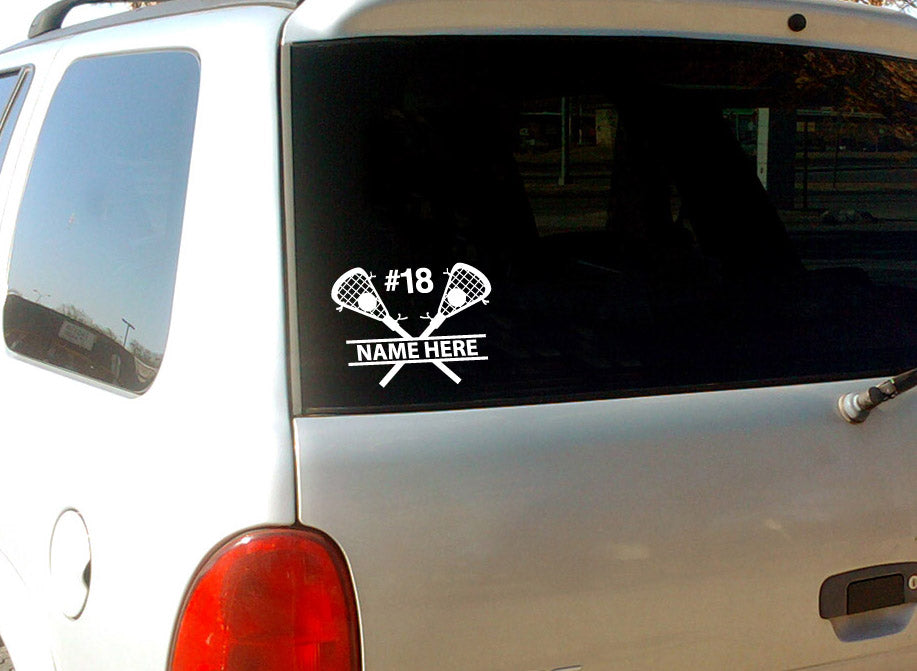 Custom Lacrosse Decal
Oracal651 Vinyl | In stock
Score a goal for your little athlete by displaying this customizable lacrosse decal. Live the LaxLife!

Your decal will measure 6.5" high x 6.5" high.

Custom information includes:
1. Player Number
2. Player Name

Note: Name can be substituted. (ex. "Maggie" for "Eagles")

Are you a team parent or coach? Raise funds for your team by selling decals. Pricing adjusts with the quantity ordered so that your team raises the money necessary to create a winning season. Click here and send us details about what you're looking for.