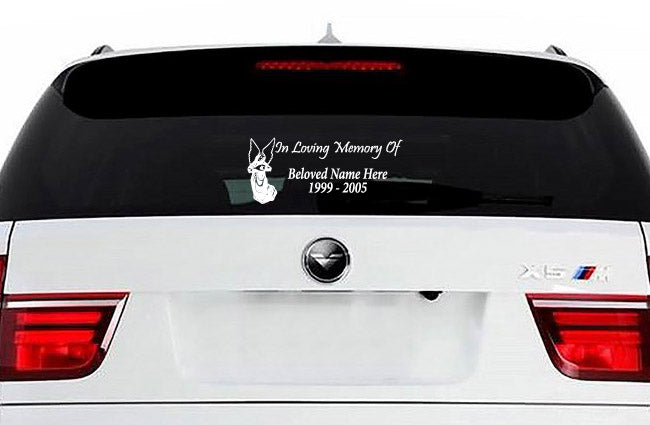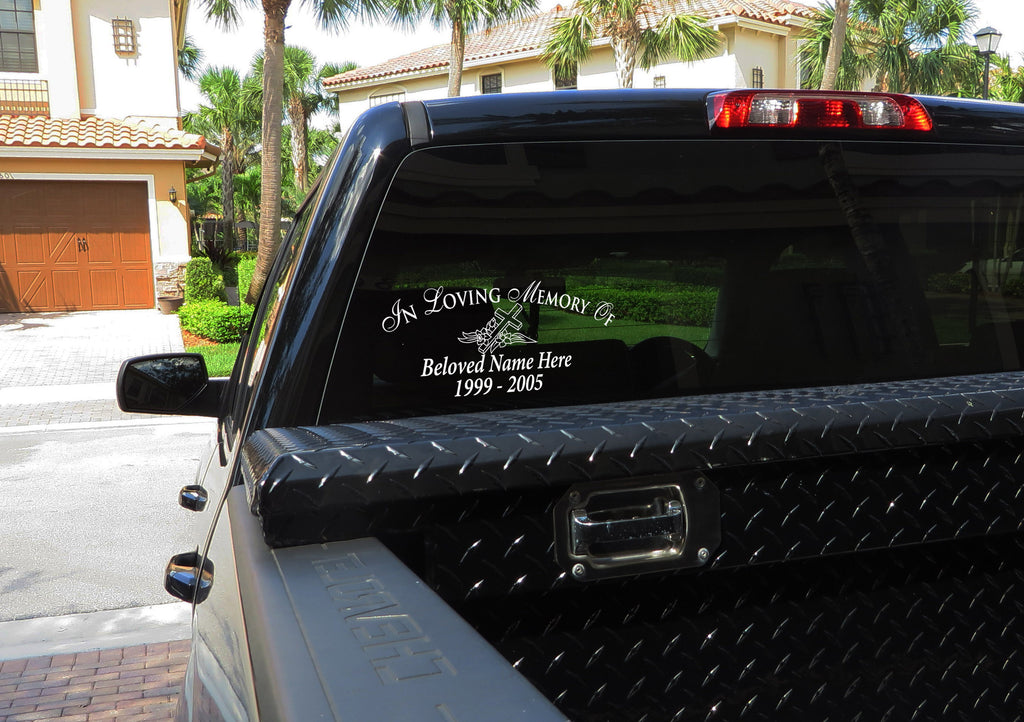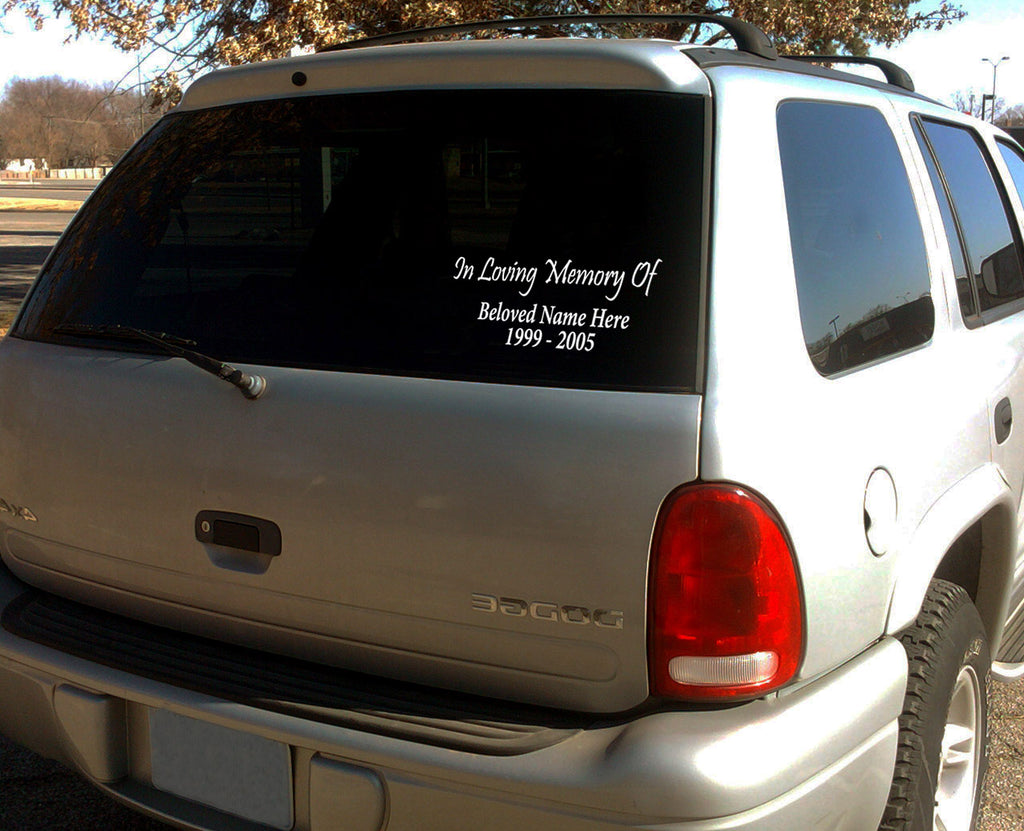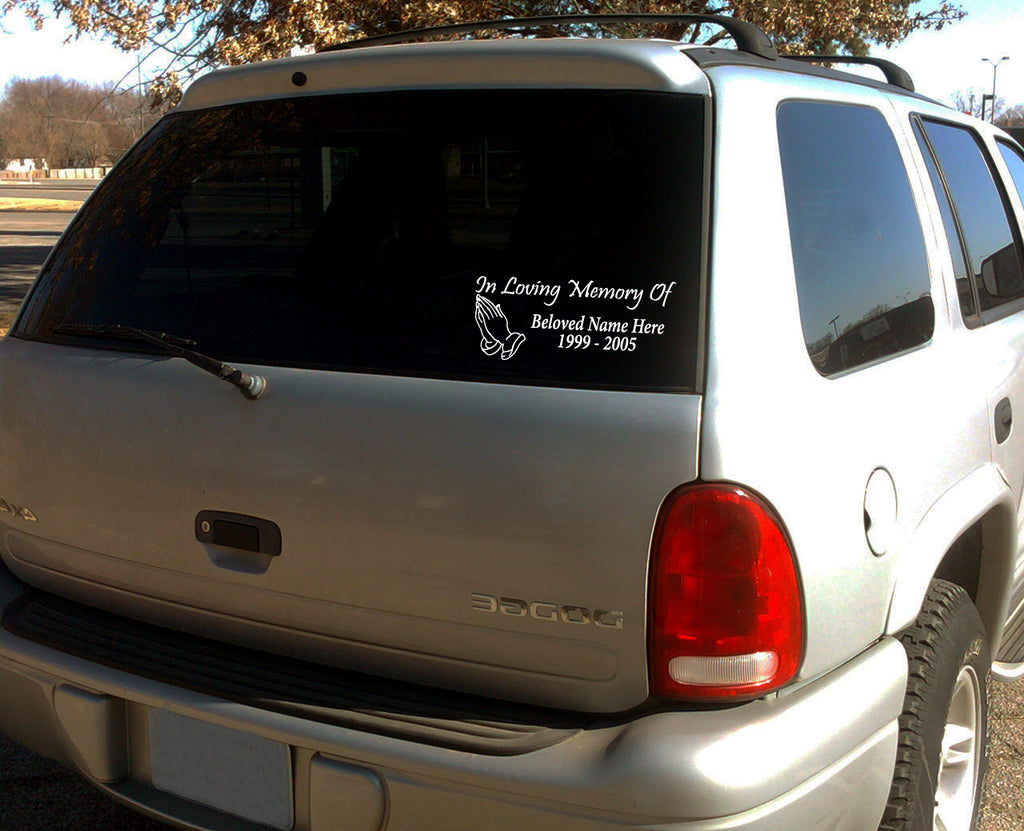 Custom In Loving Memory Vinyl Decal
Oracal651 Vinyl | In stock
Losing those special to us is a difficult part of life. Remembering the memories made and the loved shared allows us to move forward. Memorialize your loved ones.

Your decal will measure 14" High x 6" Wide.

We recommend the color white when applying to windows given its stands our most prominently.