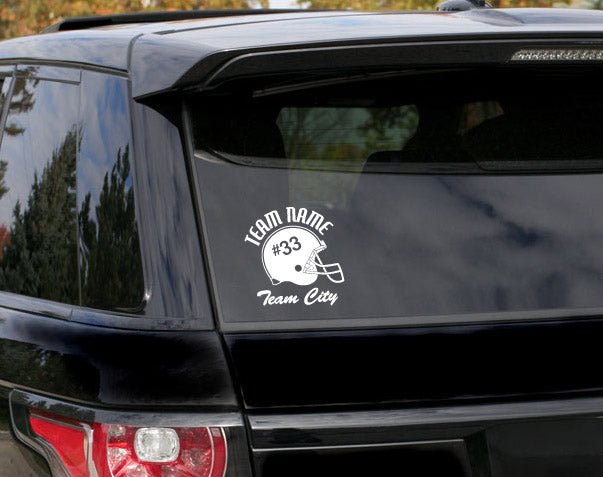 Custom Football Decal
Oracal651 Vinyl | In stock
Celebrate your love for your little (or big) athlete. Go Team Mom!

Your decal will measure 3.5"H x 7"W.

We recommend the color white when applying to car windows since this stands out the best.

Are you a team parent or coach? Raise funds for your team by selling decals like this.
Message us for details.