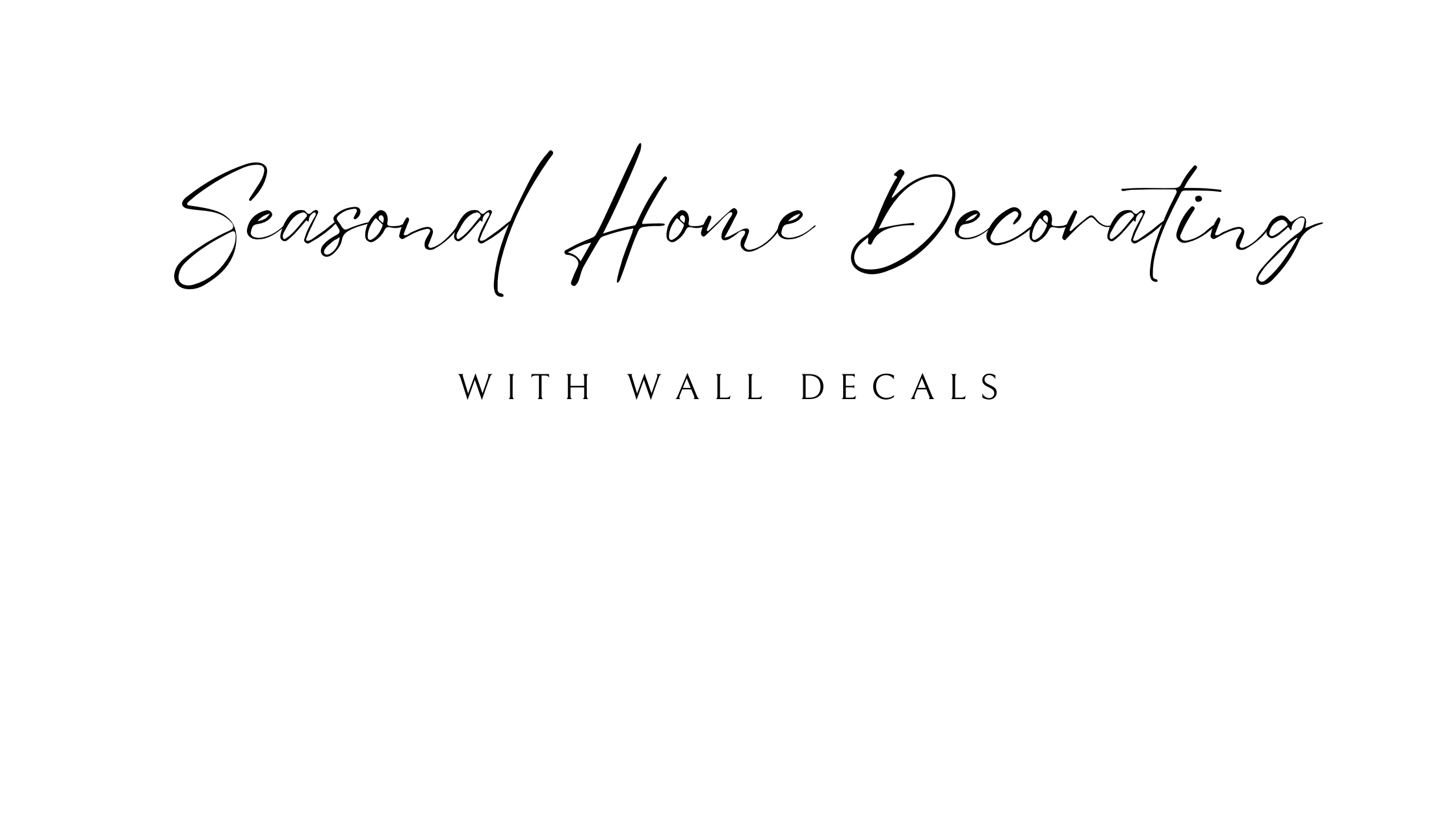 Transforming Your Space with Wall Decals for the Holidays
The holiday season is upon us, with Halloween, Thanksgiving, and Christmas right around the corner. It's that special time of the year when we gather with family and friends to celebrate, and create lasting memories. As we prepare to embrace the spirit of these beloved holidays, let's explore how wall decals can help you transform your home into a festive haven, making each celebration even more special.
Spooktacular Halloween Transformations
Halloween is all about creativity, costumes, and a dash of spookiness. Wall decals are perfect for adding that eerie yet enchanting touch to your home. From spooky silhouettes of witches and ghosts to intricate pumpkin designs, you can quickly create a bewitching atmosphere. These decals are easy to apply and remove, making it a breeze to get your home Halloween-ready without any mess or hassle.
Thanksgiving: Giving Thanks in Style
Thanksgiving is a time for gratitude and togetherness. Wall decals can help you set the perfect ambiance. Choose designs that showcase your appreciation, like "Give Thanks" or autumn-themed decals. These versatile decorations can be placed on walls, doors, and windows, creating a warm and inviting atmosphere for your Thanksgiving feast.
Christmas: Making Your Home Merry and Bright
Christmas is a time of joy, wonder, and beautiful decorations. Wall decals can play a crucial role in elevating your Christmas decor. From festive tree designs to intricate snowflakes, bible verses, and classic Nativity scenes, you can bring the magic of Christmas to any room. Wall decals can be customized with holiday greetings, family names, or favorite holiday quotes, adding a personal touch to your Christmas decor.
This holiday season, make your celebrations extra special with the help of wall decals. Whether it's Halloween, Thanksgiving, or Christmas, wall decals offer a quick, mess-free, and customizable way to transform your home into a holiday wonderland. So, let your creativity shine, and celebrate the season with wall decals that add a touch of magic to your holiday decor. Happy holidays!
---